liver disease

The liver acts as a plant for energy and nutrients needed by the body. It is also an important organ in the metabolism of various wastes. that occur in the body By excreting through the bile into the intestines mixed with feces. and when foreign substances enter the body such as bacteria, viruses, drugs or substances that the body has eaten and left These may affect liver function. can cause various liver diseases such as acute hepatitis which has inflammation and swelling of the liver The patient will have liver pain. tight stop under the right rib with low-grade fever, weakness, loss of appetite, and jaundice

Hepatitis B is a type of hepatitis that is a major problem in Thailand. Currently, the number of chronic infections accounts for 6-10 percent of the total population in Thailand. That is, an estimated more than 3 million people have hepatitis B caused by infection with the hepatitis B virus (HBV). Inflammation leads to the death of liver cells. If it is chronic, fibrosis will occur. cirrhosis and liver cancer

The symptoms of the disease can be divided into 3 stages:

Stage I Acute Hepatitis

It was found that in Thailand, about 1 in 3 cases of acute hepatitis are caused by the hepatitis B virus. Patients will have symptoms of fatigue, loss of appetite, tightness in the right rib cage due to an enlarged liver. Dark urine, yellow eyes. Patients with symptoms at this stage have a 90-95% chance of recovery, and only 5-10% are unable to eliminate the virus from the body. In less than 1% of cases, the number of patients who died from such conditions



stage 2 chronic hepatitis

Most patients have no symptoms of the disease. often no signs of exhaustion no jaundice A physical examination may be normal. Therefore, laboratory testing for liver inflammation is the best way. to be aware of abnormalities in liver function Patients with chronic symptomatic hepatitis and severely damaged liver cells eventually develop cirrhosis.

Stage 3 cirrhosis

In the early stages there are no symptoms. There may be just being more tired than usual. If there are many symptoms, it means that the liver has started to deteriorate. Most patients who come to the doctor come because of complications such as vomiting blood, swollen feet, or possibly liver cancer.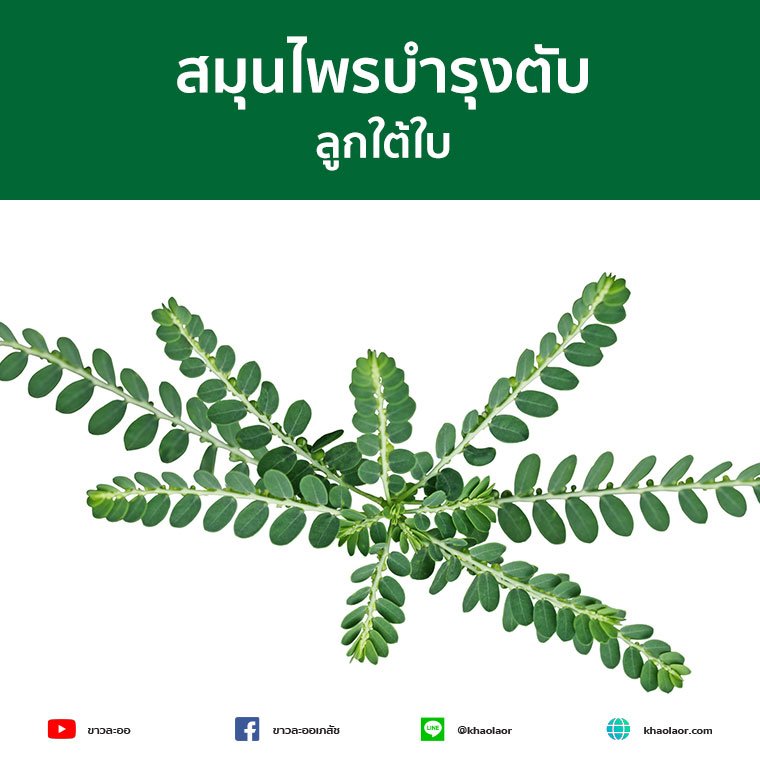 herbs for liver

under the leaves

Under the leaves (Phyllanthus amarus Schum & Thonn) are native to America, Africa and Asia. All parts of the underside of the leaves are bitter. Properties to help reduce all kinds of fever (flu, fever over the season, fever), cure jaundice, cure lightness, cure heat in thirst. Cure gallstones and liver disease

Properties of children under the leaves.

Root: cure flu, cure diarrhea, cure urinary incontinence, cure jaundice, nourish the elements

Tree : as a laxative, diuretic, astringent, cure jaundice, relieve pain, reduce fever, cure gallstones, cure bruises, fever from changes in symptoms. Cure hepatitis, jaundice, yellow eyes

Result : Cure fever, poison dansang, cure heat in

Leaves: Relieve stomach ache, nourish the elements, reduce fever, drive kidney stones, cure lymphatic waste.



Pharmacological activity of the young leaves

anti-hepatitis effect
anti-HIV effect
anti-inflammatory effect
antioxidant activity
Anti-ulcer effect
hypoglycemic effect
Anti-tumor and cancer effect
The effect of reducing the occurrence of fatty liver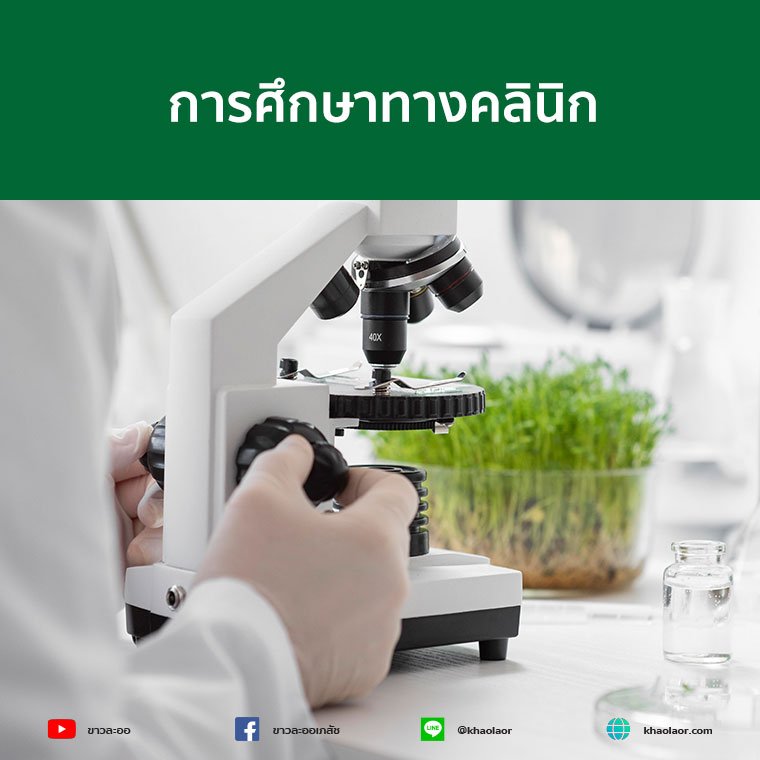 clinical studies

Clinical studies have shown that young leaves can reduce inflammation of the liver by

The trial involved male and female patients with chronic hepatitis. 1.5 g/day of whole sublingual fruit orally to patients with chronic hepatitis of both sexes (unspecified dose). It was found that catechin decreased plasma bilirubin levels and Bromsulfthalein clearance. (BSP clearance)

A study in 120 patients with viral hepatitis was given 4 Ayurvedic formulations containing various herbs, including pith. (Dosage not stated) Not all patients received modern medicine. Serum glutamic pyruvic transaminase (SGPT) and bilirubin decreased, and one patient reported negative HBs Ag.


source

1. Department of Thai Traditional and Alternative Medicine 2021. Sa Suk Sure

(online). https://www.dtam.moph.go.th/index.php/th/trust-news/7388-trust0201.html

2. Herb Information Office Faculty of Pharmacy Mahidol University 2019. News of the movement of herbs (online). http://www.medplant.mahidol.ac.th/active/shownews.asp?id=1445&strSearch=%C5%D9%A1%E3%B5%E9%E3%BA

3. Wanprasert Thumphala and Natthanan Saenthaweesuk. 2017. Weeds to herbs (under the leaves) (online). http://www.journal.msu.ac.th/upload/articles/article1918_19479.pdf

4. Mongkol Kongsen, M.Sc., Atchara Niyomdecha, M.Sc., Wafa Hannarong, B.Sc., Phanom Sukchan, Ph.D. Collection of properties and benefits of Luk Tai leaves A Review of a Property and Advantage: Phyllanthus spp. Journal of Narathiwat Rajanagarindra University (princess of naradhiwas university journal.) Website file:///C:/Users/ASUS/Downloads/pitd_ndsi,+Journal+manager,+v5no_special-15.compressed .pdf

5. Assoc. Prof. Dr. Poonchai Charas Charoen Wittaya 2014. "Liver pain" Don't overlook (online).https://www.si.mahidol.ac.th/th/healthdetail.asp?aid=1132

6.Assist.Prof.Dr. Thaweesak Tanwandee 2010. Hepatitis B virus (online).

https://www.si.mahidol.ac.th/th/healthdetail.asp?aid=367