Top 5 national outstanding herbs from innovation for Thai health

Khaola-or wins awards with consistent quality
If the quality is not consistent would be difficult to receive the award for 6 consecutive years like this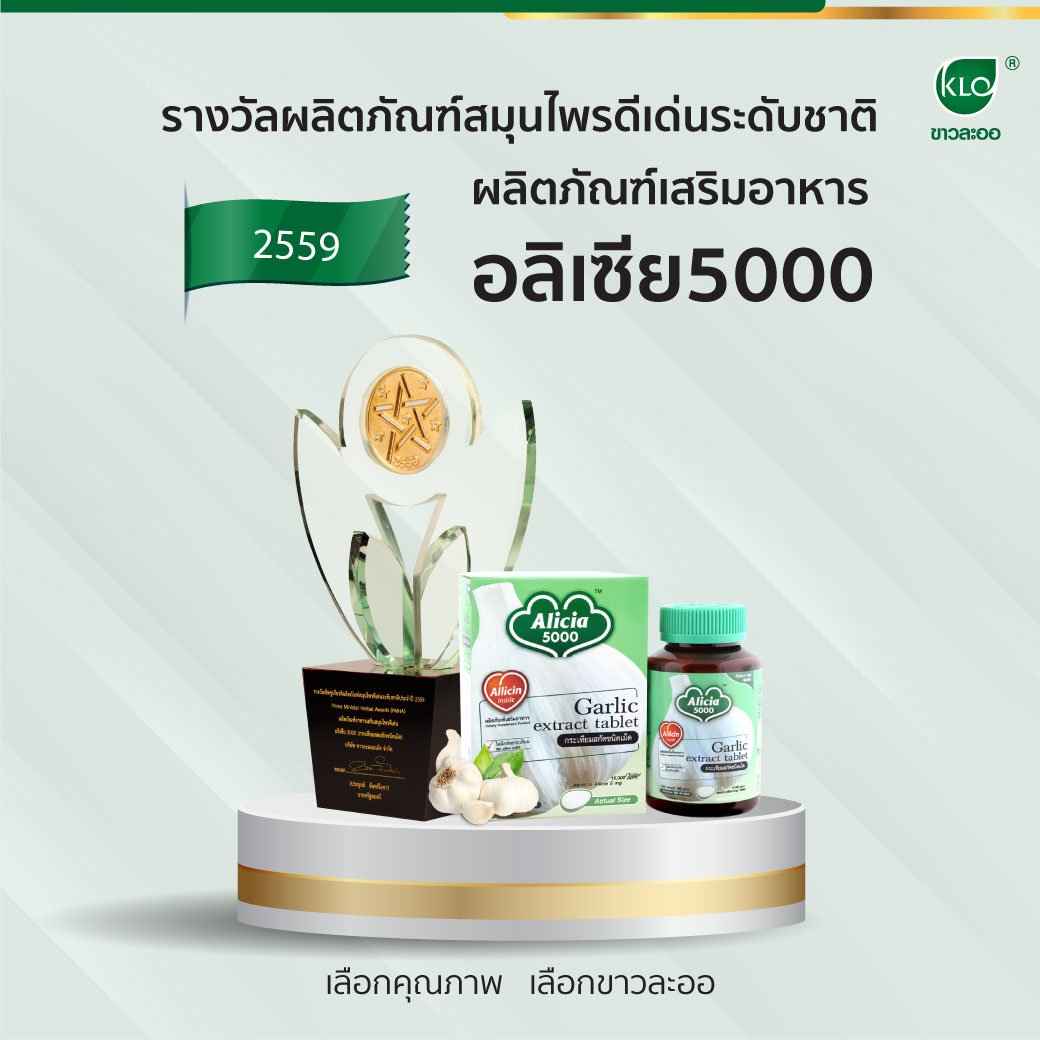 Mr. Watcharapong Pongboriboon, Managing Director said.
The first PMHA that La-Or received an award was Alicia 5000, Garlic Extract Tablets. At Khao La-Or, we have been co-developing with GIZ, Germany for 5 years until we have the best products. Rich in allicine, high in the world's top According to a survey of health magazines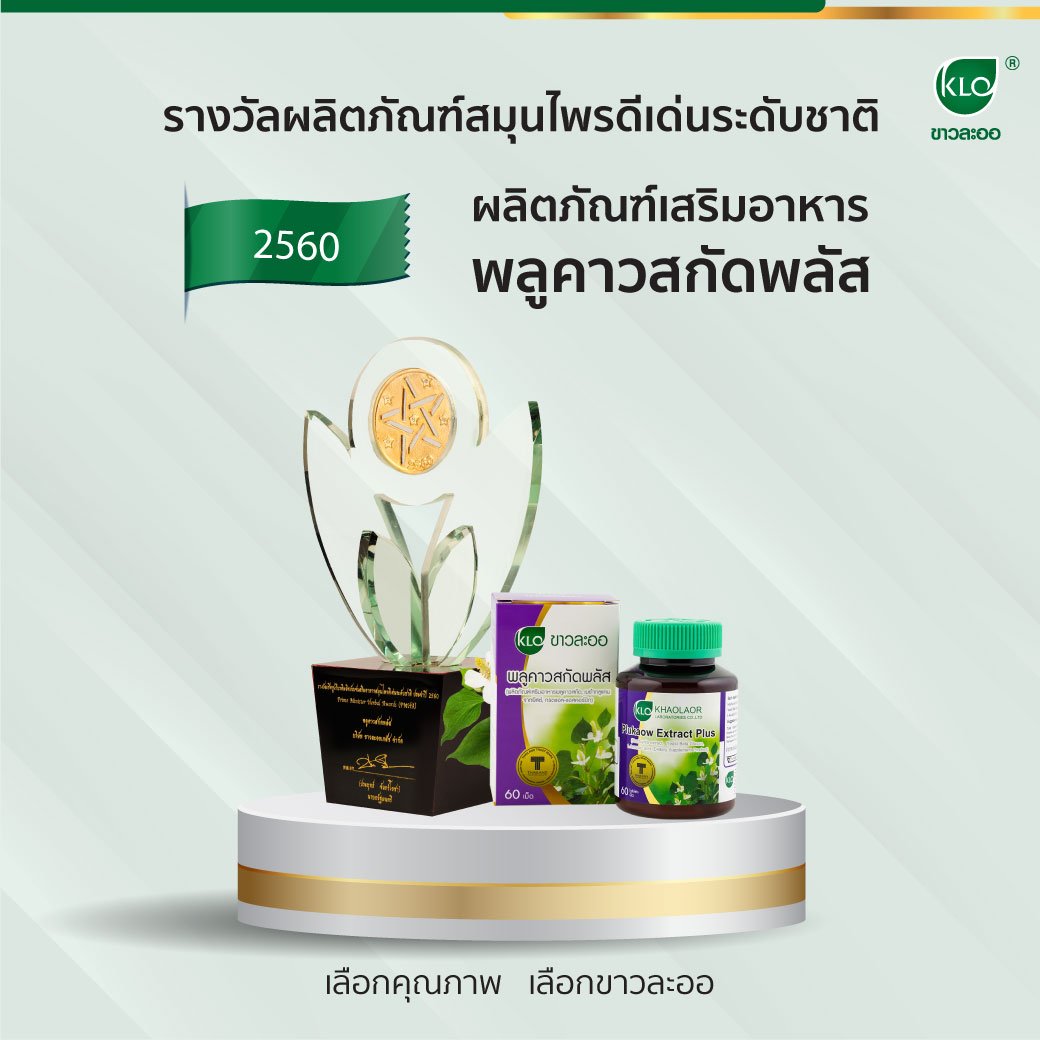 PMHA 2nd period. Khao La-Or won the award from Plu Kao Extract Plus Antioxidant-rich products (ORAC analysis) are good for anti-allergic reactions. Skin itching, psoriasis, and immune-mediated adverse reactions. or allergic reactions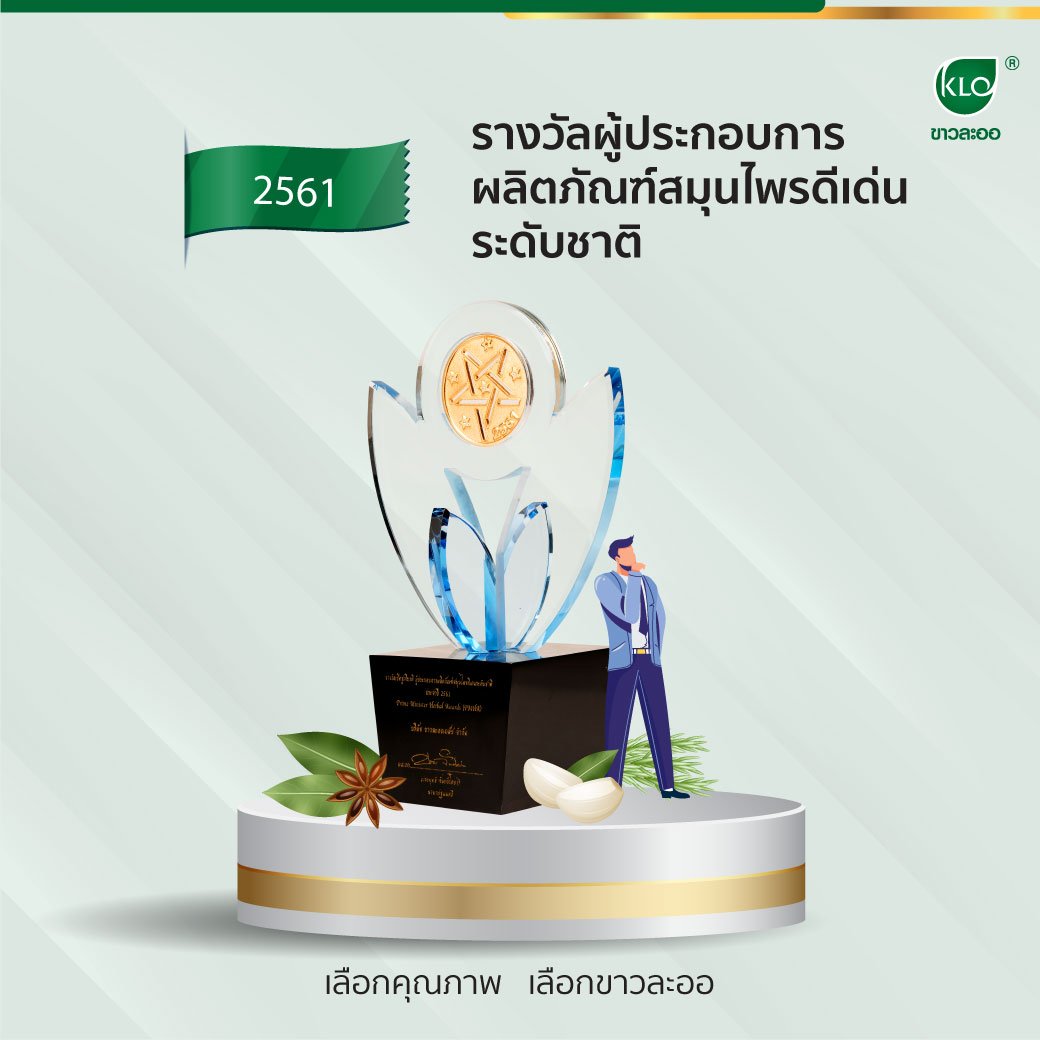 3rd session, Outstanding National Herbal Organization Award
From which Khao La-or can develop the ability to research new products. As well as the quality that is accepted, Khao La-or has received an award for the best herbal organization. The only one in 2018 and also the first company to win the FDA Quality Award 3 consecutive times, the first of the herbal company along with receiving a gold star cup from the FDA as well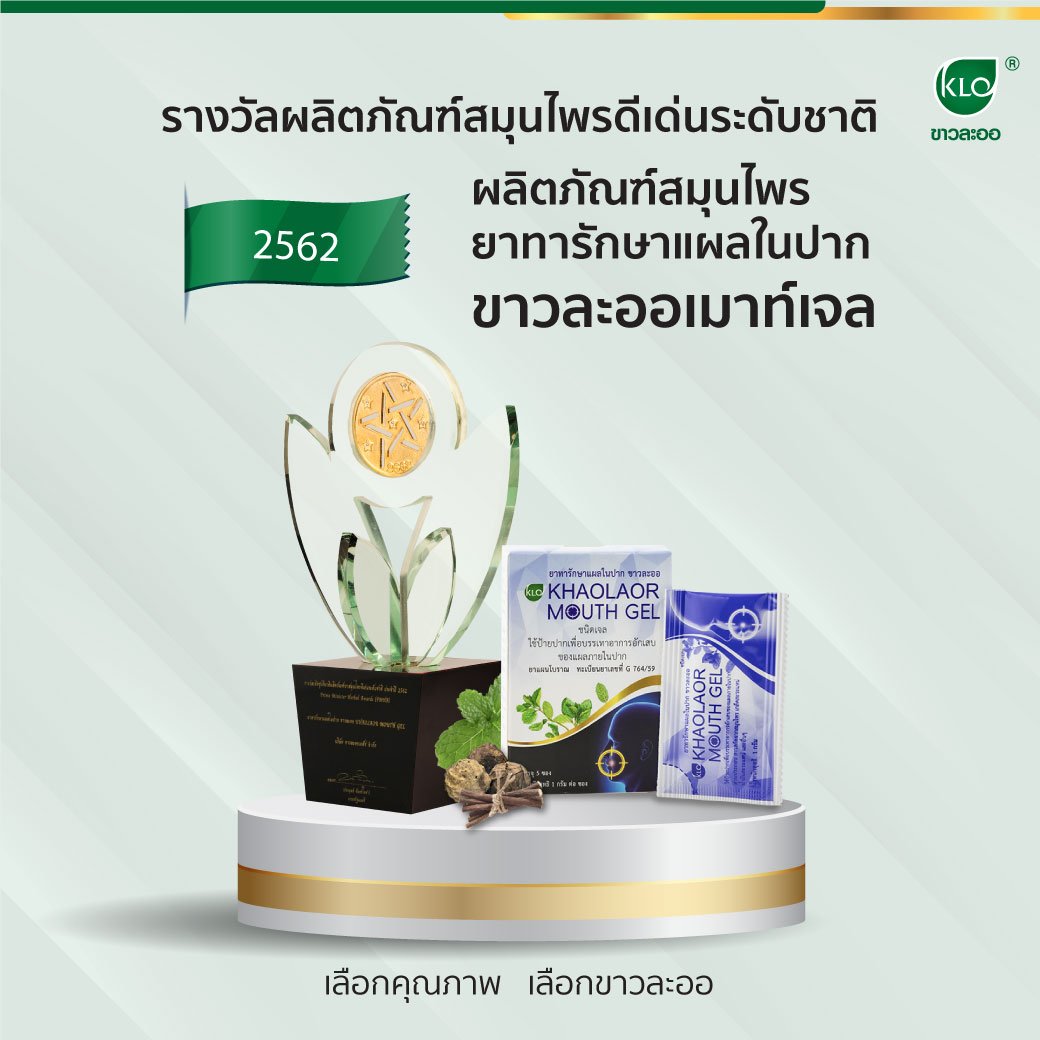 PMHA 4th session from Khaolao Mountain Gel best mouth ulcer gel
without steroids and is also the only company in Thailand developed a gel that can adhere to the lining of the mouth by itself from domestic raw materials No need to import gel from abroad
and is also a recipe that has been developed continuously for more than 90 years from the formula for healing the tongue, the family formula of Khao La-or to world-class herbs

Therefore, Khaolao Mountain Gel won the PMHA award and also built a world-class reputation by winning the World Invention Gold Award. from Geneva Switzerland and the Golden Cup of Honor from Russia as well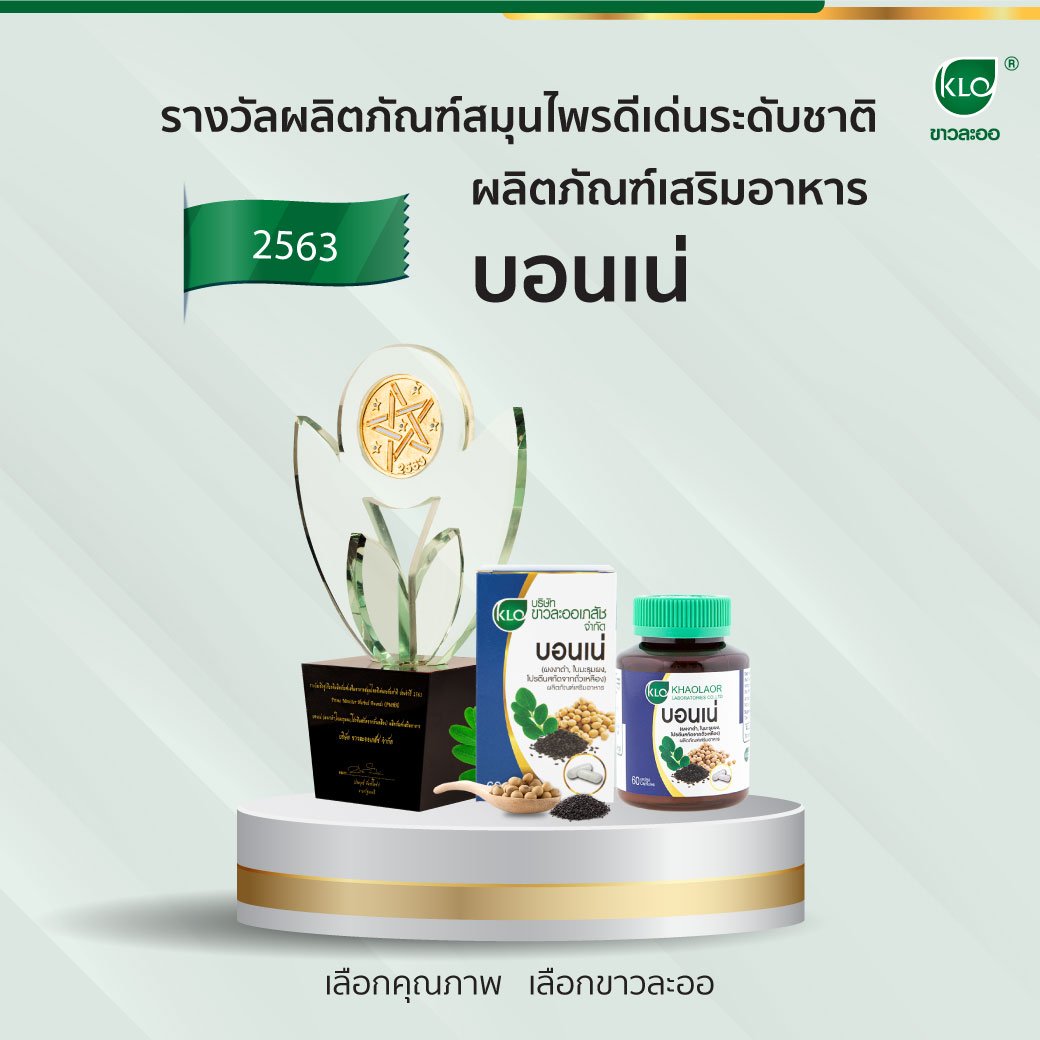 5th Generation PMHA from dietary supplement products Bonne is a dietary supplement product. Contains moringa leaf, black sesame and soy protein extract. bone-boosting products from Thai herbal recipes nicknamed "Plant-based super calcium" increases the absorption of calcium. It also has no side effects like normal calcium. that often causes constipation if taken continuously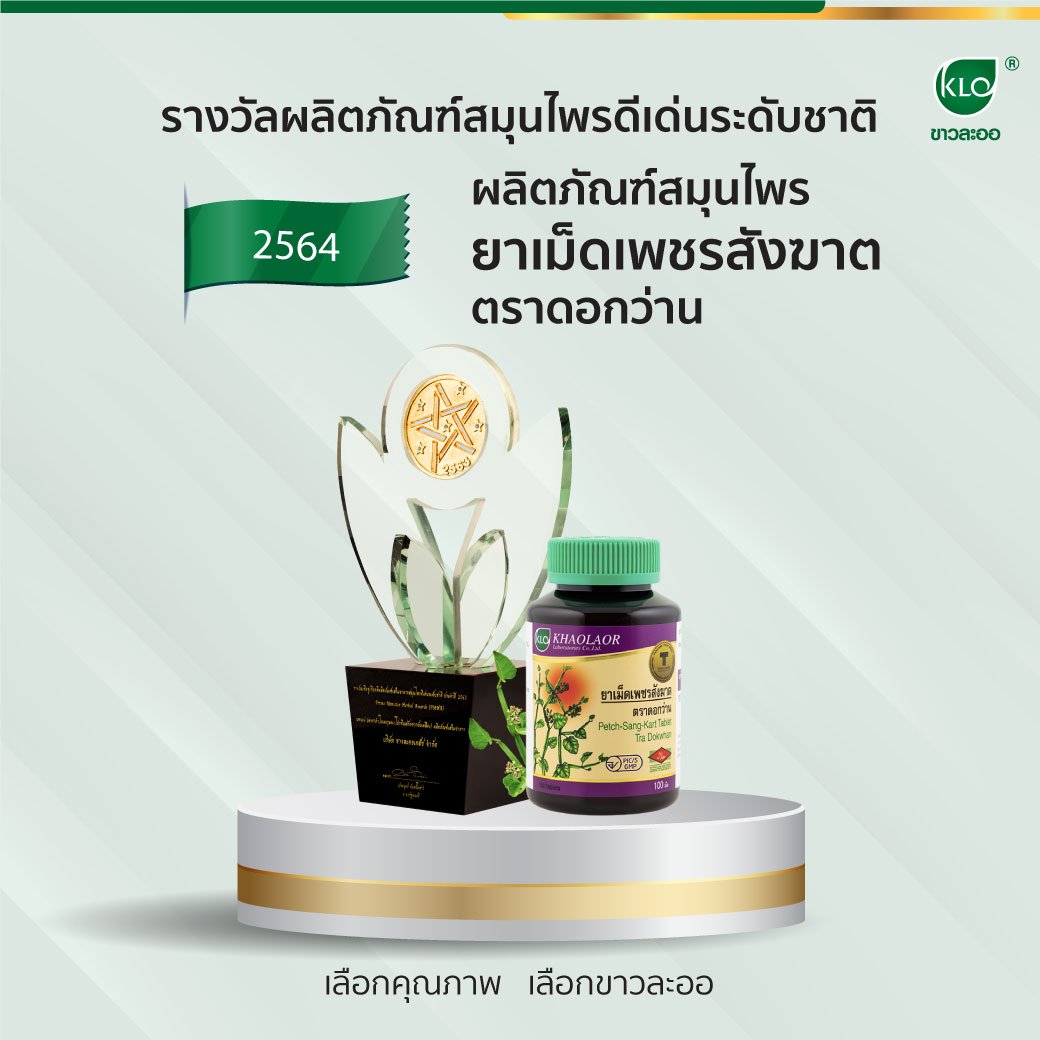 and the latest in 2021 PMHA 6th session from herbal products Cissus quadrangularis tablets, Dok Wan brand, drug registration no. G 159/41. Ingredients: Each tablet contains 180 mg of Cissus quadrangularis and other medicinal properties. Properties: Relieves hemorrhoids and is a mild laxative.

More than 90 years old Thai herbs that come with the pride of Thai people.
Easy to use, effective results, backed by research. So we can confidently say, "Choose quality, choose Khaolaor".